Visit Fingal's Cave, Scotland
Located in Staffa Island, Scotland is an extraordinary cave that seems to come from (or lead to) another world. Believed to have been built by ancient Celtic giants, the mysterious Fingal's Cave is hewn with striking hexagonal columns of basalt rock. The jagged cavern creates a distinctive, haunting sound when waves that crash in its interior walls, for which it was given the Celtic name Uamh-Binn or "the melodious cave".
According to Celtic legends, the Irish giant Fionn mac Cumhaill built a bridge to take him across the country to fight Benandonner, his Scottish rival. But magical or not, artists of centuries past, from Mendelssohn to Matthew Barney, to Jules Verne, and even Pink Floyd had been so deeply moved by their encounters that they've created music, literature, and many other forms of art inspired by the cave. In fact, the name "Fingal's Cave" came from the 18th century epic poem by James Macpherson's who was stirred to write about the story behind the cave. While the cave is a rare wonder of its own, one cannot mistake the countless of art pieces created in its name and for its glory—a quality likely possessed only by something truly supernatural.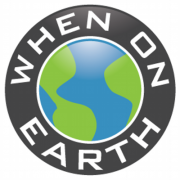 WOE Media
When On Earth Magazine is for people who love travel. We provide informative travel guides, tips, ideas and advice regarding places to see, things to do, what to taste, and much more for world travelers seeking their next dream vacation destination.