Use Your Phone Like at Home with the KnowRoaming Global SIM Sticker
Staying connected when you travel can be complicated. Hunting down Wi-Fi or local SIM cards when you land is a pain, and roaming through your carrier can be expensive. But now you don't have to worry. With the KnowRoaming Global SIM Sticker, you can make the most of your travel with unlimited data access in over 55 countries—for only $7.99 USD a day.
How does it work? The KnowRoaming SIM sticker can be applied once, and used every time you travel. You can buy daily unlimited data packages or use as you go, saving up to 85% on calling, texting, and data. You'll be using your phone just like you were at home. Just load credit onto your account and connect to the network when you land. It's a simple solution and will let you get the most out of your next trip.
Having unlimited access to data at an affordable daily rate lets you use apps like Instagram or Uber just as if you were at home. Since you're not tethered to Wi-Fi, you can use online maps to go off the beaten path confidently without losing your way. You can also maximize the use of apps like Yelp to find the best restaurants and avoid disappointing meals in unknown cities.
The KnowRoaming SIM sticker retails for $29.99 USD through their website and offers per-minute, and per-megabyte rates in over 200 countries, as well as unlimited daily data packages for $7.99 USD in 55+ countries.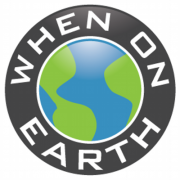 WOE Media
When On Earth Magazine is for people who love travel. We provide informative travel guides, tips, ideas and advice regarding places to see, things to do, what to taste, and much more for world travelers seeking their next dream vacation destination.