The Uninhabited Volcanic Urup Island in Kuril Islands, Russia
When randomly flying over a virtual map, sometimes you might wonder how it feels like to live in an island floating on a vast body of water surrounded by bigger and more popular islands or countries. "What's in that place?" you ask. One island that's worthy to zoom into is the mountainous, green island of Urup.
Urup island is an uninhabited volcanic island located in the south of the Sea of Okhotsk, together with the other islands of Kuril. It's 120 kilometers along its long axis and approximately 20 kilometers along its narrow axis. It's the fourth largest in the Kuril islands with an area of 1430 square kilometers.
Urup island is composed of four dormant stratovolcanoes: Kolokol Group, Rudakov, Tri Sestry, and Gora Ivao. It has extreme climate lags with the highest temperatures in August and the lowest in February.
The island was first inhabited by the Ainus, the native people of the Kurils, Sakhalin and Hokkaido. It was first recorded that the Europeans visited the island in 1643 when they were searching for furs. In the late 18th century Russian fur traders traveled to Urup to hunt sea otter and seize foreign ships in the area. The fur traders went through some clashes with the local Ainus and the ownership of the island had become a mess from that time.
After years of changing owners and being reestablished as a base during the war – from Japan to Russia and vice versa – the island has been finally declared to be part of the Sakhalin Oblast of the Russian Federation. The Ainus who once inhabited the area were relocated to Shikotan and now, the island is known to be an uninhabited island filled with wonderful land formations.
You can see the stunning Urup Island by booking a cruise tour. When the climate is milder, the fields become more pleasing to the eye as Kuril Bamboo grows over the beautiful grasslands.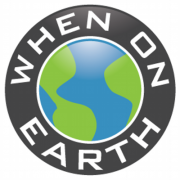 WOE Media
When On Earth Magazine is for people who love travel. We provide informative travel guides, tips, ideas and advice regarding places to see, things to do, what to taste, and much more for world travelers seeking their next dream vacation destination.