Underwater River in Cenote Angelita, Mexico
Deep beneath Mexico's Yucatan Peninsula is a dive site like no other. Surrounded by fallen leaves and dead tree branches in what seems like a deep-sea mystical forest runs a surreal underground river 100 feet below the surface.
The strange natural phenomenon is said to be made possible by a a thin layer of hydrogen sulfate that causes the freshwater above to separate from the saltwater below. The saltwater, which is more dense than the freshwater, can flow independently on the ocean floor, assuming an eerie cloud-like appearance.
This extraordinary dive site is located in Cenote Angelita, an advanced scuba diving cenote (a pit or sinkhole with water beneath) 10 to 15 minutes south of Tulum, Mexico.
Source: My Modern Met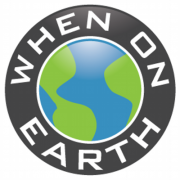 WOE Media
When On Earth Magazine is for people who love travel. We provide informative travel guides, tips, ideas and advice regarding places to see, things to do, what to taste, and much more for world travelers seeking their next dream vacation destination.