Underwater Music Festival in Key West, Florida
Each year, divers and musicians flock to the Florida Keys for a different kind of sound tripping.
In the "Underwater Music Festival," a pre-selected radio playlist of ocean-themed songs are played from underwater speakers while divers and snorkelers enjoy the tunes. Aside from the Little Mermaid OST, songs include the Beatles' "Octopus Garden," Donovan's "Atlantis," and Jimmy Buffet's "Fins."  Live bands are also invited to play on a barge as the audience lounge around in their boats in the West Coast's only on-water music festival.
Created to raise awareness for coral preservation, the Underwater Music Festival invites beach-goers to enjoy the ethereal sound of music while being submerged underwater.  Musician-divers and mermaids enter the underwater realm in full costume while playing whimsical instruments such as the "trom-bonefish," "sea-phan flute" and a "Fluke-a-Lele."
Past festival themes included an "EEL-ection Antics" festival with "Barackuda Obama," "Hillary Clin-Tuna" and "John McClam," a Yellow Submarine reunion with "Paul McCarpney," "Ringo Starfish," "George Herring-son," and "John Lemon-shark," and a "Reef-ality Show" round-up with contestants and judges from "Underwater Idol," "Dancing with the Starfish" and "Subsea Survivor," including judge "Simon Coral," judge "J. Lo Tide" or previous "Survivor" winner "Richard Hatchery."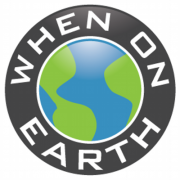 WOE Media
When On Earth Magazine is for people who love travel. We provide informative travel guides, tips, ideas and advice regarding places to see, things to do, what to taste, and much more for world travelers seeking their next dream vacation destination.