The Snow and Ice Festival in Bruges, Belgium
Every winter season, the Christmas-y feeling starts to surround the historical, beautiful Belgian city of Bruges. Christmas markets start to open and the trees turn into tall, illuminating decorations at night. One thing, however, is a definitely must-see event in Bruges every Christmas season, and that's the Snow and Ice Sculpture Festival.
The Snow and Ice Sculpture in Bruges is a yearly tradition that takes place from November to January. During this festival, visitors are treated to a number of well-made and detailed sculptures. The festival is located at Station Square in Bruges, directly in front of the main station building. It is just a 5-min walk from the city center.
In 2012, the festival's theme was based on Harry Potter, The Lord of the Rings and The Hobbit. The exhibition in 2013 was based on the characters of the Disney movie "Frozen" and this year, the theme is about The Land of the Hobs. The Land of the Hobs exhibit will be featuring amazing sculptures of dwarves, elves, fairies, hunters, magicians, and devilish figures, all living in a fantasy – and chilly – fairytale world.
Enough with the details. Here are some of the sculptures displayed from the past Snow and Ice Festivals in Bruges:
The current Snow and Ice Festival runs from November 21, 2014 to January 4, 2015.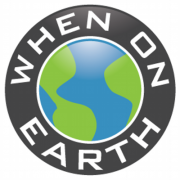 WOE Media
When On Earth Magazine is for people who love travel. We provide informative travel guides, tips, ideas and advice regarding places to see, things to do, what to taste, and much more for world travelers seeking their next dream vacation destination.