Annual World Santa Claus Congress in Bakken, Denmark
Ever wondered how Santa spends his summer vacation? Apparently he flies to Denmark to meet with other Santas for some serious business talk (and a bit of jolly good fun) in the annual World Santa Claus Congress.
Since 1957, some 150 Kris Kringles from 12 different countries all over the world have been attending a 3-day congress in summer to discuss professional issues from international taxation of presents, standardization of chimneys, reindeer feed, and even weight issues among the St. Nicks. Through the years Santa Clauses come to unanimous decisions rather quickly because of their easy-going nature. In fact, it has been a problem that they couldn't stay serious for long that conferences often end with the merry men playing and making fun in the streets. Something many would call a jolly second Christmas in July.
Aside from the serious talk, the Santas also take part in charity work, competitions, workshops, and public performances, such as stage plays and storytelling for children. Recently there have also been bicycle fitness tours, obstacle courses, horse racing, and funny relay games to do something about the big old men's waistlines. At the end of the event, the Santas take part in a traditional parade around the city to spread good cheer even in summertime.
The conference happens every year in Dyrehavsbakken, the world's oldest amusement park in Bakken, 15 kilometers (9 miles) north of Copenhagen.
Post sources: Reuters | Metro.co.uk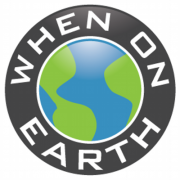 WOE Media
When On Earth Magazine is for people who love travel. We provide informative travel guides, tips, ideas and advice regarding places to see, things to do, what to taste, and much more for world travelers seeking their next dream vacation destination.