Indulge in the Colorful Barranquilla Festival, Colombia
"Quien lo vive, es quien lo goza (Who lives it, is who enjoys it)"
The saying goes true with all the revelers of the Barranquilla on Colombia's Caribbean coast, world's second largest carnival after Rio de Janiero. Lose yourself in a flurry of colors, dancing, and euphoria in this wild cultural fusion with non-stop festivities that would keep you on a high for four straight days.
The Barranquilla Carnival is Colombia's biggest party of the year, dating back from the 19th century. With origins in the Spanish-Catholic custom of indulging in the last few days before the start of Lent, this colorful festival is a grand celebration of Carribean Colombia's ethnic diversity, a tribute to its African, European and American roots.
The festival starts off with the grandiose La Batalla de Flores (Battle of the Flowers) parade, a procession of extravagant floats heavily festooned with flowers, brightly costumed dancers, wonderous performers, and the Carnival Queen who tosses flowers to the crowd. The Grand Parade awaits visitors on the second day, while the third day mainly features local dances including the cumbia a courtship dance, the garabato, symbolizing victory of life over death, and the torito folk dance. The festival finishes with a flair with the "funeral" of Joselito Carnival, a fictional character symbolizing the indulgence of the carnival and the start of Lent.
The Carnival reached new heights in 2003 when UNESCO honored it as one of the Masterpieces of the Oral and Intangible Heritage of Humanity. Today, thousands of tourists come to Colombia for the craziest Caribbean party of a lifetime.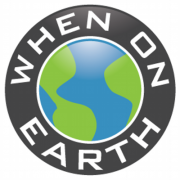 WOE Media
When On Earth Magazine is for people who love travel. We provide informative travel guides, tips, ideas and advice regarding places to see, things to do, what to taste, and much more for world travelers seeking their next dream vacation destination.