Legacy of the River Suite
Designed by Ben Rousseau & Ian Douglas-Jones of Great Britain, the Legacy of the River suite relies on the themes of science fiction and lighting design to give the chilly adventurers of the ICEHOTEL a futuristic and transcendental experience. Check out our full ICEHOTEL adventure here.
See what organizers have in store for this season at the
official ICEHOTEL site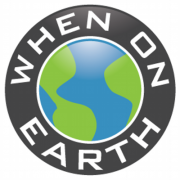 WOE Media
When On Earth Magazine is for people who love travel. We provide informative travel guides, tips, ideas and advice regarding places to see, things to do, what to taste, and much more for world travelers seeking their next dream vacation destination.