Travel Without Leaving Your Pooch Lonely Anymore With CleverPet
It's fun to plan about your next travel destination, the places you'll see and the number of days you'd spend there. But then suddenly, something alarming crosses your mind, "Oh no my poor Rover will be alone!"
So instead of getting torn thinking how your Rover stays happy even when you're out on a trip, get him a playmate (besides the dog sitter) that just doesn't talk to him like you do but also feeds him and keeps him entertained. Get him a CleverPet.
The CleverPet is a WiFi connected device that lets you travel without making your dog depressed. The device has three sensitive touch pads with interactive lights for your dog's nose and paw. A dog that learns is a happy dog because there's a treat for every correct nose or paw press. Various difficulties are available that'll gradually increase for every achievement they make. It starts with the free food game, to touch any pad game, then to even more challenging games. It's like a game console that rewards dog treats.
You can check your dog's performance and set his schedule just right from your smartphone with the CleverPet app and website.
Sounds a good deal for you and Rover right? So for days, you needed to go away, be worry-free with the CleverPet and leave a happy and engaged dog.  (But of course someone needs to check him out and you still need to go home because he misses you!)
Check out their Kickstarter page for more info.
Source: CleverPet Kickstarter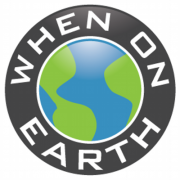 WOE Media
When On Earth Magazine is for people who love travel. We provide informative travel guides, tips, ideas and advice regarding places to see, things to do, what to taste, and much more for world travelers seeking their next dream vacation destination.