The Top 10 Bike-Friendly Cities in the World
Climate change exists and it continues to affect the weather, the nature, and even the way people live. It continues to affect the world and unfortunately, we can't hit rewind back to the past. Factors that contribute to climate change such as air pollution are evident, just like how you see the skies of China getting covered in smog. But even though contributors are still present, the fight to twist the situation by shifting to a greener and cleaner way of living continues to spread and grow around different countries.
These big measures can start with simple things. One of these simple things is – the almighty bicycle! Bicycles have always been around but their impact is huge on cities that prefer getting their roads conquered by these human-powered vehicles than cars. Curious to know which the world's top bike-friendly cities are? Here's a list the top cities included in the 2015 Copenhagenize Index for bicycle-friendly cities. Do you think your city is included?
Copenhagen, Denmark
Without a doubt, Denmark's capital gets the top spot for being bike-friendly. Copenhagen remains to make efforts in keeping cycling as its main mode of transportation, with the city's urban design made sure to be compatible to what cyclers need. Moreover, the capital has been known to invest in infrastructures built mainly for bikes, such as the Trangravsbroen and Proviantbroen bridges. Cykelslangen remains famous for being an elevated bike ramp which links different points across the harbor. What's next for Copenhagen? The future use of bicycle travel times as the baseline for all traffic lights and flow projections.
Amsterdam, Netherlands
Amsterdam is known to be one of the world's benchmark cities for cycling. Cycling is the best way to get around the city as it's crisscrossed with 4,000 kilometers of bike paths. It has been an experience tourists are eager to try out whenever they step in the city. The surge of tourists has made numerous bike rentals and guided cycle tours to pop out around the city. However, if you're a tourist beginning to pedal along Amsterdam's streets, try to cycle like a local – no slowing down, no wandering eyes – unless you want to end up throwing yourself in the nearest canal.
Utrecht, Netherlands
Utrecht's development plan called, "Utrecht Attractive and Accessible" has stepped up the city's image as a bike-friendly city, almost near to what Amsterdam had accomplished so far. They have built the world's largest bike parking facility that can store up to 12,500 bikes. The well-designed parking facility offers unlimited hours of parking with the first 24 hours all for free. Checking the bikes in and out is easy-peasy as locals can use their "OV-chip-card", the card everyone uses for public transport.
Strasbourg, France
Strasbourg has long been considered to be the premier cycling city in France. The city has 536 kilometers of cycle routes which makes it easy for cyclists to go from one point to another. Another thing that made Strasbourg a part of this list is its unique bike sharing system which makes you gain access to bikes in the nearest docking station and also rent one for a long time. Moreover, there are also bikes customized according to your needs, may it be a basket for your groceries or an additional seat for your kid.
Eindhoven, Netherlands
And the Dutch has made it again in the list. Eindhoven may be smaller compared to Amsterdam and Utrecht, but it has a big imagination that created the functional "Hovenring". The Hovenring is a large roundabout with a diameter of 72 meters and held by 24 cables which make it float over a junction for motorized traffic. At night, it lights up brightly looking like an unidentified flying object stuck above the intersection.
Malmö, Sweden
Sweden's third largest city, Malmö, could have been inspired by neighboring Copenhagen which is just located across the Oresund Bridge. Malmö is connected by 500 kilometers of two-way cycle lanes and it is estimated that the locals make 100,000 trips a day. Malmö has also invested on designed facilities for bicycles including the parking facility at their train station.
Nantes, France
Through political will and investments, Nantes was able to show their effort in recreating the city as bike-friendly. Besides infrastructures, the city also has provided different services for cyclists. They also collaborated with local associations for further developments. Nantes is pushing its utmost effort beyond putting cycle tracks one at a time to show its dedication in turning itself as France's best city for cycling like Strasbourg.
Bordeaux, France
Together with Strasbourg and Nantes, Bordeaux is known to be one of the best cities in France for cyclers. In the past years, the city has achieved boosting bicycle urbanism through infrastructure and facilities. The investment in several tram lines has helped decongest the roads, making more safe space for cyclers. For tourists, cycling around Bordeaux is the best way to get around it picturesque vineyard villages.
Antwerp, Belgium
Antwerp's extensive cycling network of numbered junctions made it one of the top bike-friendly cities in the world. Wide cycle tracks are taking a lot of street space which encourages more people to cycle. Around Antwerp's train station, you can easily spot a bicycle parking, a bike shop, and a bike rental station.
Seville, Spain
The capital of Andalucía in southern Spain known as Seville is a city that unexpectedly turned into a role model when it comes to suddenly shifting into sustainable transport. Safe lanes for cyclists are slowly replacing portions of the old lanes for cars and buses. Raised kerbs and fences are built around the lanes to protect cyclists from rushing cars. So far, only a few chose the bicycle as their main mode of transport but numbers will be expected to rise soon as more bike lanes are built.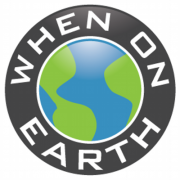 WOE Media
When On Earth Magazine is for people who love travel. We provide informative travel guides, tips, ideas and advice regarding places to see, things to do, what to taste, and much more for world travelers seeking their next dream vacation destination.