20 Photos Showing How China Gets Badly Covered in Smog Every Year
China has been making it into the news lately, not only because of its relationship with its neighboring countries but mainly because of its alarming state caused by air pollution. These past few months, Chinese cities have been suffering from smog that badly reached to a red alert state. This triggered affected residents to  stay indoors, schools to stop classes, and restrict vehicle use. A total of 50 cities including Beijing and Shanghai have been experiencing alarming smog with ten of them gone under the "severe pollution" category including Tianjin,  Puyang, Xinxiang, Dezhou, Handan, Xintai, Langfang, Hengshui, Xinji, and Anyang. Nanjing even experienced a pink haze.
So far, authorities have been issuing health advisories and the issue of installing air purifiers  in classrooms is still under debate. With the public still urging the government to act faster and improve air quality, China has currently shut down 17,000 companies for pollution offenses and ordered another 28,600 to halt operations at the end of the year in hopes to quickly clear the hazardous smog.
Here are some of the scenes around China blanketed by smog through the years.
 Chengdu
Shanghai
Financial Center in Shanghai
Housing Estates in Shanghai
Forbidden City
Great Wall
Beijing
Tian Tian Park in Beijing
Seventeen-Arch Bridge, Beijing
Busy road in Beijing
Nanjing
Xi'an
Qingdao
Weinan
 Shijiazhuang
Changchun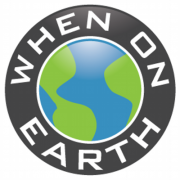 WOE Media
When On Earth Magazine is for people who love travel. We provide informative travel guides, tips, ideas and advice regarding places to see, things to do, what to taste, and much more for world travelers seeking their next dream vacation destination.