Should we go for a swim first, or should we go straight for the Jacuzzi?' – It's always been a hard decision to make, but thanks to one rebellious soul unwilling to enjoy these activities successively, you can now do both at the same time! Grab 5 of your "friends" and hit the lake in your very own Hot Tub Boat.
Hot Tub Boat is capable of reaching 5 mph in calm waters, and is controlled much in the same way a jet fighter is – with a joystick. And with 4 ice chests for your refreshments, and a waterproof stereo with two 50-watt speakers for your music, it's the perfect party boat. We're just wondering why it's not amphibious?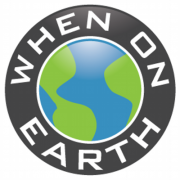 WOE Media
When On Earth Magazine is for people who love travel. We provide informative travel guides, tips, ideas and advice regarding places to see, things to do, what to taste, and much more for world travelers seeking their next dream vacation destination.