The Dancing Never Stops at Yokohama's Pikachu Outbreak Festival
Japan is always a popular tourist destination every spring because of their Hanami or Cherry Blossom festival. But after viewing and having fun under the shade of those popular pink trees, the fun in Japan never stops. During the summer, fireworks fill up the night skies and lots of dancing liven up the season's various festivals. Talking about dancing, there's an all-new festival in Yokohama that's been attracting kids and adults since 2014 and there's nothing else you can see here but a bunch of Pikachus roaming around the city.
If you don't know who Pikachu is, this creature is the most popular character of an all-time favorite video game and animation called Pokemon. Pikachu is known for its mouse-like features but with a tail that's shaped like a thunder bolt, plus red cheeks, and yellow fur.
Okay, if you probably know who Pikachu is and you're the type who's crazy for everything Pikachu, you'll surely have to see this one jolting event.
The festival "Odoru? Pikachu Tairyou Hassei-chu!" ("Will they dance? Pikachu Outbreak!") is a week-long event featuring up to 1,000 Pikachus marching, dancing, and greeting all those who've made time to see them.
The Pikachu army has been performing in different areas within Yokohama. Different Pikachu activities and displays can be seen around the city such as the Super Dance Unit Show in Landmark Plaza, a Pokemon Car Exhibition in Yokohama Red Brick Warehouse, a Pikachu Hula Show in Yokohama World Porters, and the Pikachu-Wrapped Train Service in Minatomirai Line.
The Pikachu Grand March
The Pikachu Stomp Show
A Pikachu car for the die-hard fan
You can visit the Pokemon Center in Yokohama where you can buy Pokemon merchandise
A Pikachu ship? Why not?
Pikachus taking over Yokohama
It's the second Pikachu festival for 2015. Are you looking forward for another one?
Pikachu is popular and loved not only by Japan but also by the people outside Japan who grew up playing the Nintendo's Pokemon video game or watching its animation version
Pikachu on duty
Yokohama's Cosmo Clock 21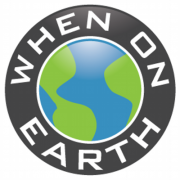 WOE Media
When On Earth Magazine is for people who love travel. We provide informative travel guides, tips, ideas and advice regarding places to see, things to do, what to taste, and much more for world travelers seeking their next dream vacation destination.