Take Photos From The Sky With Your Own UAV Camera Drone
UK firm Lehmann Aviation's mission to democratize "invasion of privacy" took a big step forward with the launch of their unmanned aerial vehicle (UAV) line. Now, even regular folks can spy on terrorists in Waziristan or look into the progress of North Korea's nuclear program at the push of a button.
Okay, maybe the company's UAVs don't quite yet have those capabilities, but they do let photography enthusiasts take aerial photos without having to charter a private plane.
The LA100, which retails for EUR990, is the world's first aircraft designed for the users with no piloting background. All you have to do is connect the battery and launch it. The fully autonomous drone will come back with a set of images after 5 minutes of flight and flies at an altitude of 80m-100m.  The LA100 is designed for short range missions is meant to be equipped with a GoPro camera.
The company also has an LM450 model which is designed for long range missions with full HD videos and still images capabilities. The LM450 has a range of 5km and can stay in the air for up to 30 minutes.
While you wont be able to call-in your very own missile strikes with these UAVs, you can still take photos like these: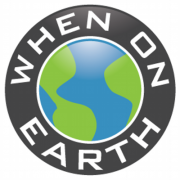 WOE Media
When On Earth Magazine is for people who love travel. We provide informative travel guides, tips, ideas and advice regarding places to see, things to do, what to taste, and much more for world travelers seeking their next dream vacation destination.