Swim in the Hamilton Pool Nature Preserve in Texas
Just 23 miles (37 km) west of Austin, Texas, there's a hidden swimming hole. Well it was hidden prior to the '60s, before automobiles became available to the common man, after which kids flocked to this previously inaccessible place like to Woodstock, and for much the same reasons. Hamilton Pool's popularity quickly soared and the sheer volume of visitors hurt the surrounding land and ecosystem.
In 1980, the Texas Parks and Wildlife Department cited Hamilton Pool as the most significant natural area in rural Travis County and in 1990 this historic swimming hole was designated a preserve. The area was revitalized with a strict land management plan, and a lot of the traffic subsided because of the restrictions like: no alcohol, access until 6pm, and even on swimming (though most of the time swimming is allowed).
Now the Hamilton Pool Nature Preserve is again (somewhat) hidden, and a trip there is well worth it. Thousands of years of water erosion created a unique natural area that gets most Disney animators thinking about a career change.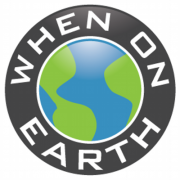 WOE Media
When On Earth Magazine is for people who love travel. We provide informative travel guides, tips, ideas and advice regarding places to see, things to do, what to taste, and much more for world travelers seeking their next dream vacation destination.