Mt Stromboli: the Constantly Erupting Volcano in Stromboli, Italy
Just north of Sicily is a small uninhabited island with a constantly erupting volcano.
Rising 900 ft, Mt Stromboli is petite but very frisky. It's known to be the most active volcano in the world, erupting every 5 to 20 minutes for the last few millennia. Larger, deadlier explosions have occurred 3 times in the last century, the last one in 2003. But for the most part, Mt Stromboli coughs smoke and sends tiny rivers of lava rather harmlessly into the sea.
For years, scientists have studied Mt Stromboli, it being an important specimen to understand every other volcano on earth, yet even till now they still can't figure out why Mt Stromboli just can't stop blowing its top.
Hikers can trek the 12 sq km island and explore the volcano. The trek only takes 3 hours to the crater, where visitors are mandated by law to stay for only an hour. Still, hikers climb at their own risk since volcanic activity is highly unpredictable.
A safer way to enjoy Mt Stromboli is from the deck of a cruise ship passing though the isle in the evening, where sparks and magma spews glow against the starry backdrop of the night sky. Deadly things are nice to look at from a distance.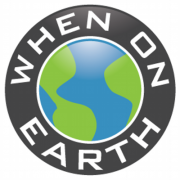 WOE Media
When On Earth Magazine is for people who love travel. We provide informative travel guides, tips, ideas and advice regarding places to see, things to do, what to taste, and much more for world travelers seeking their next dream vacation destination.