Stop Over at Guelta d'Archei: Sahara's Famous Water Source
The Guelta Archei is a hidden treasure in the Sahara due to its scenic beauty and function. Located in the Ennedi Plateau, in north-eastern Chad, south-east of the town of Fada, this wetland serves as a popular rest stop for nomads who've been traveling the desert for days.
You can get there from Chad's capital, N'Djamena, with a 4×4 for at least 4 days and add up some hours of trekking to reach the Guelta itself. You'll know that you're almost there as you hear thousands of camels marching in and out, moaning or passing through the shallow water. You can too, walk through the dark water but be careful not to step in the territory of Nile Crocodiles.
Don't forget to see its cave art before heading back to your Sahara exploration.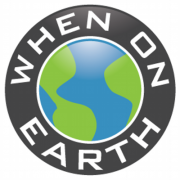 WOE Media
When On Earth Magazine is for people who love travel. We provide informative travel guides, tips, ideas and advice regarding places to see, things to do, what to taste, and much more for world travelers seeking their next dream vacation destination.