Sleep With The Fishes In This Underwater Hotel Room On Pemba Island
The underwater room at the Manta Resort on Pemba Island is a Swedish-engineered structure that floats on the Indian Ocean in Zanzibar Island, off the coastline of Tanzania. It features three levels with the top deck above the water mostly made of hardwood for a unique experience. It is found in the Blue Hole, which is located in the coral reef seen from the terrace of the Manta Resort.
The underwater room is 12 meters deep in the ocean waters and approximately 250 meters offshore during high tide. The structure is 50 meters in width and the hole on which it is situated is round in shape, making it the perfect home of many marine creatures and a large number of coral heads. As a result, the bedroom below the waters is in a safe spot that is protected.
At sea level, the underwater room features a landing deck that is fitted with a bathroom and lounge area facilities. In order to access the top of the roof, there is a ladder leading up to the deck. On the roof there is an area for lounging and sun basking during the day and watching the stars at nighttime. Guests can even choose to sleep under the stars while enjoying the cool breeze from the sea.
The underwater bedroom has a large double bed and glass pane walls to allow for breathtaking views of the creatures in the clear waters. With 360 degree views, you can easily watch shoals of exquisite reef fish as they swim past the room for a heart-stopping experience. In fact, there are some fish species that seek protection near the room from predators that prey on them.
Each glass window of the underwater bedroom is fitted with underwater spotlights that attract unusual water creatures such as squid and sharks, during the night. People in the underwater bedroom enjoy truly unique experiences watching the various creatures attracted by the night light. Spanish dancers, creatures residing in reefs and octopuses also cannot resist the attraction to the glass-walled bedroom below the waters.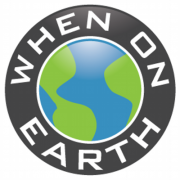 WOE Media
When On Earth Magazine is for people who love travel. We provide informative travel guides, tips, ideas and advice regarding places to see, things to do, what to taste, and much more for world travelers seeking their next dream vacation destination.