Skier Controlled Tow Boat
No matter how many friend requests you send out on Facebook, you may still end up without access to a boat or a friend to tow you on your next waterskiing adventure. Luckily the guys at Hammacher Schlemmer recognized this all too common problem and created a self-controlled jet-engined tow boat.
Why a jet-engine? Well it's safer than a propeller, accelerates faster and makes you feel like you're test-piloting the latest gadget from Stark Industries.
Make any pool or public fountain your domain with this cool skier-controlled tow boat.
Get it here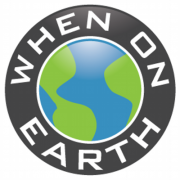 WOE Media
When On Earth Magazine is for people who love travel. We provide informative travel guides, tips, ideas and advice regarding places to see, things to do, what to taste, and much more for world travelers seeking their next dream vacation destination.