The Shimmering Ice Caves in the Frozen Lake Superior
Near Cornucopia, Wisconsin, a sea cave that's been always accessible by boat or kayak has transformed into a glistening ice cave; but just like in a fairy tale, it just magically happens in winter.
The mainland sea caves of Lake Superior at Apostle Islands National Lakeshore create a spectacular ice show with its ice formations and icicles that embellish the cave's interiors and its red sandstone cliffs. The frozen lake serves as a road that makes the caves accessible by foot.
If you plan to explore the caves in winter, check first if the frozen lake and ice is in "low risk" before heading. The best time to go to the caves can't be predicted so if by any chance it's reachable again, don't think twice and go.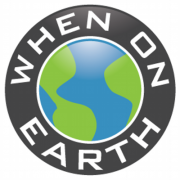 WOE Media
When On Earth Magazine is for people who love travel. We provide informative travel guides, tips, ideas and advice regarding places to see, things to do, what to taste, and much more for world travelers seeking their next dream vacation destination.