The Mysterious Shilin Stone Forest of China
They say that if you visit Kunming, China without seeing the Shilin Stone Forest, you are wasting your time.
This famous 300-square kilometer forest is populated not by your usual leafy hardwood, but instead by gigantic stalagmite-like limestone formations called 'karst' resembling so-called "petrified" trees. The Stone Forest consists of several smaller forests, namely Major Stone Forest, Minor Stone Forest and Naigu Stone Forest, which form a great stone labyrinth dotted with hidden treasures such as caves, waterfalls, ponds, lakes, and an underground river. Two parts of the site, the Naigu Stone Forest and Suogeyi Village were named UNESCO World Heritage Sites in 2007.
The karst formations were formed 270 million years ago during the carboniferous period of the Paleozoic era, when the entire region was still a vast expanse of sea. The limestone structures gradually eroded as the waters retreated due to seismic activity. The stone column formations are magnificently intricate with various textures and shapes. Some columns seem so life-like they resemble animals, plants, and even human figures.
One famous stone column was called the Ashima Stone, which was said to have formed after a beautiful girl, Ashima from the Sani tribe. Legend has it that when she was forbidden to marry her lover, Ashima ran into the forest and was turned to stone. Now every year the local Sani people celebrate the Torch Festival to celebrate in her honor. Held every June 24, the festival features traditional performances such as wrestling, bull fighting, pole-climbing, dragon-playing, lion-dancing, and the A-xi Moon Dance.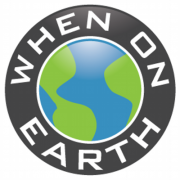 WOE Media
When On Earth Magazine is for people who love travel. We provide informative travel guides, tips, ideas and advice regarding places to see, things to do, what to taste, and much more for world travelers seeking their next dream vacation destination.