The Saltos Del Monday in Alto Parana, Paraguay
If you visit the Municipal Park Monday in Paraguay, you'll definitely not miss the park's main attraction which is the almost 45-meter high and 12-meter wide Saltos del Monday waterfall. It is located in the Presidente Franco District, Alto Paraña Department, Paraguay. It's just 24 kilometers from the world-famous Iguazu Falls.
Even though the falls is located near the fast-growing city of Ciudad del Este, it has still remained flowing in a preserved patch of natural forest which is the 9-hectare Municipal Park Monday, one of the last remaining blocks of the Atlantic Forest west from Paraná River. Nature trails have been developed around the falls.
What's worth checking out about the Saltos del Monday? One thing could be the lesser number of tourists around the area compared to the nearby Iguazu Falls. In addition to the fewer number of tourists, this waterfalls also provides beautiful sites, including a spectacle that foams with the yellow and white steam oozing from the water's impact on the lower grounds and bushes. You can wait for the dusk to fall, which makes it a perfect time for swifts to gather over the waterfalls like a passing cloud.
For activities, the Municipal Park Monday can be a place for those who want to relax or want some action-packed adventure. The rocky cliffs are great for rock climbing and rappelling alongside the water. There are also hiking trails for those who want to go up the banks of the Parana River. After all the outdoor sports are done, you can have a picnic or set up camps near the river.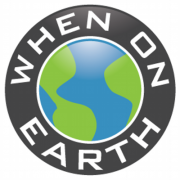 WOE Media
When On Earth Magazine is for people who love travel. We provide informative travel guides, tips, ideas and advice regarding places to see, things to do, what to taste, and much more for world travelers seeking their next dream vacation destination.