Sacred Batu Caves in Gombak, Malaysia
Nestled from the hustle and bustle of Kuala Lumpur city, Batu Caves is a limestone hill containing intricate series of cave and cave temples. This famous Hindu complex is situated 13 kilometers north of Kuala Lumpur.
Aside from the famous Petronas Twin Towers, Batu Caves is a well-known tourist attraction thanks to its easy accessibility from the heart of Kuala Lumpur. Tourists who wish to pay this cave a visit may do so by riding the train, bus or taxi.
Batu Caves is labelled as one of the most prominent Hindu shrines in the whole of Malaysia and is devoted to Lord Murugan.
Being a limestone hill, climbing Batu Caves may be a challenge for some as it is composed of 272 steep steps. However, tourists must not consider this as a hindrance as they will be rewarded with a nice view at the top. What makes the climb more enjoyable are the monkeys roaming around the said Hindu complex.
There are also two more cave temples at the bottom of the hill, the Art Gallery Cave and Museum Cave. These two smaller caves are filled with Hindu statues, memorabilias and paintings. Another cave that is housed in the complex is the so-called Ramayana Cave. The story of Rama is chronicled along the lopsided walls of the cave.
Batu Caves is also the annual destination for the yearly celebration of Hindu Thaipusam Festival. Each year, the festival draws thousands of believers, devotees and tourists. The annual procession takes place during the end of January and usually begins in the evening and lasts for a few hours. It normally ends at Batu Caves, the arrival point during the early hours of the bleak morning.
During the Thaipusam Festival, devotees are seen offering kavadis- jugs which are filled with milk and are offered to their God, Murugan. The kavadis are sometimes made out of clay, wood and even huge bowls.
Batu Caves is also a favorite destination for rock climbing enthusiasts as it offers more than 160 routes for those who seek climbing adventures. Spelunking trips may also be provided by several tourist companies.
Below the temple cave is the so-called Dark Caves which is a two-kilometer stretch of pristine stalactite and stalagmite formations which are said to be dated as far as thousands of years ago. However, access to the Dark Caves is restricted but there are occasional educational trips being organized by the Malaysian Nature Society. The restriction is being observed in order to preserve the cave's natural habitat and complex ecosystem.
The Batu Caves complex is open from 6:00 a.m. until 9:00 p.m. and admission is free.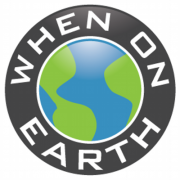 WOE Media
When On Earth Magazine is for people who love travel. We provide informative travel guides, tips, ideas and advice regarding places to see, things to do, what to taste, and much more for world travelers seeking their next dream vacation destination.