The Legendary Rolskilde Music Festival
If you want a taste of the Scandinavian party scene, look no further than the Roskilde Festival — the biggest music festival in Northern Europe. Over 110,000 people come together for the Roskilde each year to celebrate music and art, with always the greatest artists in music in the line-up. Bob Marley, U2, Metallica, Beastie Boys, Björk, Black Sabbath, David Bowie, The Chemical Brothers, Coldplay, Bob Dylan, Radiohead, and so many other legends have all graced the orange Roskilde pavilion, making this festival the place to experience both mainstream artists and new acts at their best.
Created in 1971 by two high school hippies, the Roskilde Festival is Denmark's first music-oriented festival. It was taken over by the Roskilde Foundation the following year and has since then ran as a non-profit organization in support of humanitarian and cultural good.
But one underrated factor raises the Roskilde experience to its full effect: camping. Going to Roskilde has become a rite of passage for the Danish youth and music fans all over. Four whole days of full power, no-shower, beer-bladdered camping has become characteristic of the Roskilde festival, with all sorts of things going on inside and outside of the tents. Several deaths have been reported, some associated with drug use, some with sexual assault, yet some were simply caused by being trampled on in the mosh pit.
The festival is a total of eight days of partying: four days for warm-up, and four days for the music. It happens every year starting on either the last Thursday of June or the first Thursday of July.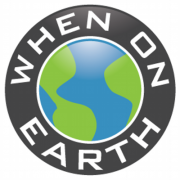 WOE Media
When On Earth Magazine is for people who love travel. We provide informative travel guides, tips, ideas and advice regarding places to see, things to do, what to taste, and much more for world travelers seeking their next dream vacation destination.