This UNESCO-worthy natural wonder is the only reason why most tourists ever visit Palau at all. Palau is an archipelago nation in Micronesia with a population of 21,000 distributed in its 250 islands. It is popular for its rich marine biodiversity which can be experienced through numerous snorkeling and diving sites throughout the region. Its coral species is four times as numerous as that of the entire Carribean itself.
The Rock Islands, however, do not only possess some of the nations most treasured marine jewels but terrestrial and avian wildlife as well. Within its miniature island jungles is an intermixture of crocodiles, fruit bats, kingfishers, reef herons, black noddies, white-tailed tropicbirds, black-naped terns, and introduced cockatoos and parrots. Palau's famed tourist sites such as Blue Corner, Blue Hole, German Channel, Ngermeaus Island, and Jellyfish Lake can also be found in the Rock Islands.
The islands are a fascinating sight themselves. Through years of water erosion, grazing fish, and tiny chitons chipping off the rock, the Rock Islands were formed to have the soft mushroom-like appearance it has today.
An extraordinary beauty indeed, Palau's Rock Islands are truly worth traveling all the way to the edge of the world just to behold.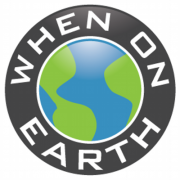 WOE Media
When On Earth Magazine is for people who love travel. We provide informative travel guides, tips, ideas and advice regarding places to see, things to do, what to taste, and much more for world travelers seeking their next dream vacation destination.