This Landscape in Argentina Proves That Volcanoes Aren't Always The Enemy
In Argentina, volcanoes are nature's sculptors that created an unbelievable landscape of white labyrinth. Get lost in this deserted natural art with more than 5,000 rock formations in a 25-kilometer long and 10-kilometer wide area.
This area is named as Campo de Piedra Pomez or Pumice Stone Field in English. Located in Catamarca, Argentina, this magnificent creation was made from the explosion of a volcanic stratum that spread ashes and debris that were crystallized right after. These later turned into rocks with holes created by gas escapes during its cooling stage and the dry harsh winds carved these porous rocks into an artwork that you'll witness when you get there.
This huge maze isn't easily accessible and you'll need to drive a 4×4 to reach it. Head to the lost village of El Peñon in Catamarca to start that journey until you get tired by too much awesomeness. The passages look like they will lead you to somewhere magical, but who knows – you might find something worth seeing in a random dead-end.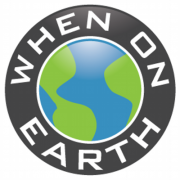 WOE Media
When On Earth Magazine is for people who love travel. We provide informative travel guides, tips, ideas and advice regarding places to see, things to do, what to taste, and much more for world travelers seeking their next dream vacation destination.