Rick Mereki Shows You How To Move, Eat and Learn
Independent filmmaker Rick Mereki takes you on a journey in his three 1-minute videos: Move, Eat, Learn. The Australian traveled in 11 countries for six weeks following the actor Andrew Lees as they walk along interesting sites, taste unique cuisine and immerse with the locals. That's 38,000 miles of traveling.
The videos have this light feeling that'll make you feel that you want to travel ASAP. The music, the colors, the smiles just grabs you and tells you to get out of your comfort zone and start exploring the world. If you want a quick slice of inspiration, his videos will surely lift up your adventurous spirit.
After their travels, he learned that the more you travel, the more you get attached and connected to the world as a whole. And his travel tip? That's to "Open yourself up to everything and leave all your personal/cultural baggage at the door."
Be sure to check out his other videos.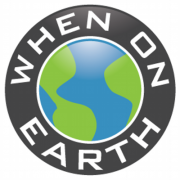 WOE Media
When On Earth Magazine is for people who love travel. We provide informative travel guides, tips, ideas and advice regarding places to see, things to do, what to taste, and much more for world travelers seeking their next dream vacation destination.