A Flightless Adventure Around The World With Graham Hughes
We often associate "traveling" to "flying". But for Graham Hughes, you've got to be kidding. The 33-year old explorer from Liverpool, England has stepped foot on 201 countries in the world without booking any plane tickets. See his "Ultimate Selfie" video and see how this man knows no borders.
With $100 a week, Graham has traveled for 160,000 miles in 1,426 weeks using buses, trains, other possible means of land transportation (not driving), and just by walking. To cross seas and oceans, he had to take a lift from cargo ships. Now, he sets the Guinness World Record for 'The Most Countries Visited in One Year by Scheduled Ground Transport" and is the first person to to visit all 201 sovereign nations of the world without flying.
But doing this world record isn't easy as it sounds as he had to experience some inconveniences like riding a leaky boat to Cape Verde, getting pirate threats in tiny island nations, getting arrested in Russia and worse yet, getting jailed for a week in Congo for being accused as a spy. There was even a time he had to stop due to his sister's death but life still goes on and so is his adventurous spirit.
If you want to know more about his adventures, visit The Odyssey Expedition.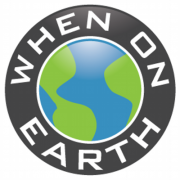 WOE Media
When On Earth Magazine is for people who love travel. We provide informative travel guides, tips, ideas and advice regarding places to see, things to do, what to taste, and much more for world travelers seeking their next dream vacation destination.