#followmeto With Murad and Nataly
Traveling alone is great, but traveling with a great companion is even better! In the #followmeto series, Murad Osmann documents his travels with Nataly Zakharova – his girlfriend, as they traverse the world.
This series started when Nataly got impatient with Murad's preoccupation with his camera. To discover the places she wanted to see, Nataly had no choice, but to literally drag him onwards. Her curiosity and his artistic nature gave birth to this fantastic series, documenting this couples love for each other and the world.
The #followmeto series has Nataly endlessly guiding Murad to a new place of wonder, and as he follows her wherever she takes him, he always has his camera at the ready.
The way in which Murad shared his perspective led to a very intimate and beautiful series of photos.
Murad is a professional photographer and film producer. Check out his photography here: Murad Osmann, and his #followme series here on Instagram.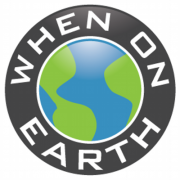 WOE Media
When On Earth Magazine is for people who love travel. We provide informative travel guides, tips, ideas and advice regarding places to see, things to do, what to taste, and much more for world travelers seeking their next dream vacation destination.