On The Edge of The World: Pulpit Rock, Norway
Pulpit Rock, locally known as Preikestolen, is a curiously shaped cliff hanging over the Lysefjorden in Ryfylke, Norway. The flat, pulpit-like top shelf is a perfect square, measuring 25 by 25 meters (82 by 82 feet), and is famous as one of the world's most breathtaking viewing platforms.
Rising 604 metres (1982 feet) above the fjord, climbing Pulpit Rock is one of the best ways to enjoy the Norwegian wilderness. In 2012, the site has increased its annual visitor count by between 150,000 and 200,000 people, making it more populated than the nearby Kjerag plateau (1,100 meters asl), also a popular hiking spot.
The peculiar-shaped mountain was said to have formed 10,000 years ago during the Ice Age, when glacier waters froze at the sides of the cliff and chipped off angular blocks of rock, resulting to the rectangular shape of the cliff. Geologists also report that a deep crack lies within the plateau, which would eventually cause the rock to collapse. However, specialists confirm that this event would not happen anytime soon and that it is still quite safe to climb the rock shelf.
To get to Pulpit Rock, tourists can drive from the city of Stavanger to a parking facility at Preikestolen Fjellstue, or take a ferry from Lauvvik to Lysebotn passing beneath Pulpit Rock. From the Preikestolen Mountain Lodge it takes around 4 hours to hike to the plateau and back. The best season for hiking is from April to October.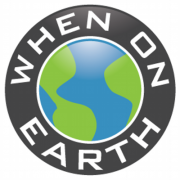 WOE Media
When On Earth Magazine is for people who love travel. We provide informative travel guides, tips, ideas and advice regarding places to see, things to do, what to taste, and much more for world travelers seeking their next dream vacation destination.