Natural Volcanic Rock Pools in Madeira, Portugal
In a small island in the outermost region of the European territory lies one of the most unique natural pools in the world.
Naturally formed from volcanic rock, the pools of Poca do Gomes are among the unique holiday destinations in Madeira, Portugal. These basaltic rock-hewn "pocas" or "puddles" were originally formed millions of years ago from volcanic eruptions. The island of Madeira itself was formed from a hotspot in the Earth's crust of the African Tectonic Plate.
Located in Ponta da Cruz in the Madeiran capital Funchal, this idyllic bath offers direct sea access through a picturesque man-made deck with steps leading to the ocean. Visitors can take a dip in the Madeira's famous crystal clear waters while enjoying stunning panoramic views of the Atlantic Ocean.
Poca do Gomes owes its publicity to Doca do Cavas, a seafood restaurant perched on the cliff above the pools. It serves some of the best Portuguese regional fish and seafood dishes. The beach itself offers only basic services and facilities, such as shower rooms, changing rooms, security, bars, and dining areas.
Post sources: Concrete Playgrounds | Wikipedia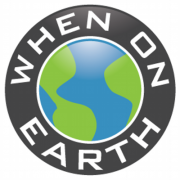 WOE Media
When On Earth Magazine is for people who love travel. We provide informative travel guides, tips, ideas and advice regarding places to see, things to do, what to taste, and much more for world travelers seeking their next dream vacation destination.