Pimp Your Jeep Wrangler With The ActionCamper
To appeal to its adventurous, nature-loving customers, Jeep has come up with the Jeep ActionCamper. In some sort of practical version of Pimp My Ride, this Jeep comes equipped with everything you need to have an expedition adventure. It may seem absurd that Jeep has managed to pack a camper complete with a kitchen area, screened and blinded windows, a sunroof, and solar panels into a two-passenger vehicle, but alas, they have done it!
How exactly did they accomplish this task? The camper itself is detachable from the body of the Jeep, which is more like a truck with a small bed. When it is attached, the camper sits above the bed of the truck and extends over the roof. In the back, two people can sit in built-in cushioned chairs and eat off of a table in the middle. There is also a kitchen, cabinets, lights, and a chemical potty that can be pulled out of a cupboard. The windows have screens and blinds and can be insulated or ventilated depending on the passengers' comfort level.
The kitchen features a stove on the left countertop powered by a propane tank that is accessible from the outside. The sink is on the right countertop and has multiple uses. It can be used as a regular sink, and also as a showerhead or a bidet if the faucet is extended. The refrigerator is located in a compartment between the kitchen area and the front seats. Beneath the kitchen floor is a spare tire and extra storage space. The roof of the camper can be expanded upwards to make room for a sleeping area, complete with a queen-size mattress, pillows, sheets, and covers. The countertops from below double as bedside tables.
A full inspection of this handy vehicle will reveal more useful tools and storage areas. With everything they need for a short getaway, adventurers will love voyaging out into the wilderness with their Jeep ActionCamper. Compact, customizable, and user-friendly, this Jeep is basically a hotel on wheels. It appears as though Jeep has thought of everything to make a wilderness expedition comfortable, convenient, and enjoyable. Save your money, adventure-seekers, for this Jeep costs just about $30,000!
Xzibit may enjoy pimping cars with six television screens, a gaming area, and a hot tub, but it seems that Jeep could give him a run for his money by pimping out the ActionCamper with luxuries that are actually useful.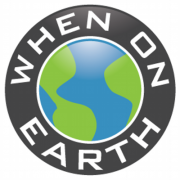 WOE Media
When On Earth Magazine is for people who love travel. We provide informative travel guides, tips, ideas and advice regarding places to see, things to do, what to taste, and much more for world travelers seeking their next dream vacation destination.