The Peculiar Trees of Denmark's Troll Forests (Troldeskoven)
If you ever explore the natural side of Denmark, you might get the sense that the country's forests come straight out of a fairy tale. In the summer months, the mild weather and long days make the perfect background for cottage retreats and camping in the wild. In the fall, they are painted with stunning red, gold, and yellow colors creating a remarkable setting for hikers and photographers. Many of the forests look much like they did thousands of years ago when early viking settlers roamed the land.

But some of the most curious and unique landscapes you'll venture across are the patches of twisting and folding trees known as Troldeskoven (troll forests or enchanted forests). Found in a number of Danish forests, troll forests are famous for their warped trees shaped by frost, wind, gnawing and dry-rot.
The troll forests are particularly remarkable at sunset and night, when it becomes nearly impossible to not feel like you're in a chapter of Lord of the Rings.
Two places where you can see such forests are the Rold Forest and the Tisvilde Hegn forest.
The Rold Forest in northeastern Jutland is Denmark's second largest forest, where you'll find hiking and biking trails, viking burial sites, ski trails, campsites, lakes, fresh springs and adventure activities. Denmark's fifth-largest forest, the Tisvilde Hegn, is found about 35.6 miles (56 km) north of Copenhagen in the charming countryside of North Zealand. Tisvilde Hegn is known for its wild sandy beaches, troll forest, and the nearby Helene Spring, which is said to hold magical healing powers in Danish folklore.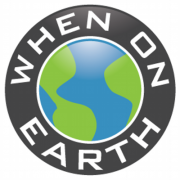 WOE Media
When On Earth Magazine is for people who love travel. We provide informative travel guides, tips, ideas and advice regarding places to see, things to do, what to taste, and much more for world travelers seeking their next dream vacation destination.