Party at Holi, India's Festival of Colors
Millions of Hindus take to the streets to party in a big, colorful mess of Holi, the festival of colors to celebrate the coming of spring.
Held on the day of the last full moon in the lunar month (late February or March in the Western calendar), Hindu devotees dance and toss around colorful dust called "gulal", painting the town in all colors of the rainbow from Mumbai to Delhi and across India's countryside.
Gulal is a safe medicinal powder made from herbs that can prevent colds and viral infections. The use of gulal in the Holi festival takes its roots in the story of the love affair between the Hindu god Krishna and Radha, a mortal. Legend has it that Krishna, whose face was colored blue, painted over Radha's face because he was envious of her fair complexion.
The festival has grown so popular even the US and the UK have adopted it, but with less emphasis on the religious side of the event.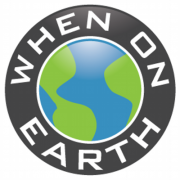 WOE Media
When On Earth Magazine is for people who love travel. We provide informative travel guides, tips, ideas and advice regarding places to see, things to do, what to taste, and much more for world travelers seeking their next dream vacation destination.