Nara Dreamland, an Abandoned Amusement Park in Japan
Inspired by the American Disneyland, the Japanese developers of Nara Dreamland decided to build its own version of the amusement park of their own.
However, when the Dreamland opened in 1961, the resulting structure looked like a complete knockoff mocking the real Disneyland. Its entrance was almost identical to the Californian theme park, as well as the Train Depot, Main Street U.S.A., and the Sleeping Beauty Castle. While they didn't have their own version of Mickey Mouse, Dreamland had bear mascots in British guard costumes named Ran-chan and Dori-chan.
After 45 years of monopolizing the big crowds, Nara Dreamland finally lost its kiddie patrons in 2001 when Universal Studios Japan opened in Osaka. By 2006, Dreamland permanently closed down. For some reason though, the rides weren't torn down and are still standing today. The rides include Aska, a wooden roller coaster,  the photogenic Screw Coaster, a Figure-8 Monorail, and a carousel — subjects of many a haikyo's (Japanese urban explorer) photography.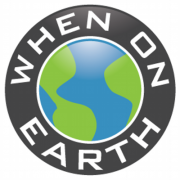 WOE Media
When On Earth Magazine is for people who love travel. We provide informative travel guides, tips, ideas and advice regarding places to see, things to do, what to taste, and much more for world travelers seeking their next dream vacation destination.