The Abandoned Commune and Medieval Village of Craco, Italy
Craco is both a commune and town located in the Matera Province in the Basilicata region, south of Italy. This historical town experienced several recurring landslides over the years, which eventually led to its abandonment in 1963. Because of its mysterious appearance, the town became a major tourist destination and even a popular location for shooting films. It was incorporated into the World Monuments Fund watch list in 2010.
Located 40km from the Gulf of Taranto, Craco appears stark and looming as it hovers over the steep summit it was built on. Surrounded by breathtaking landscapes, it became the backdrop of many important historical films such as King David (1985) and Passion of the Christ (2004).
Famous attractions such as the Chiesa Madre and the Santa Maria della Stella churches keep visiting tourists coming despite the town's abandonment since the early 1960's. Various festivals are also held annually, such as the St. Vincenzo Martire Fair, the Madonna della Stella, the San Nicola and the Madonna di Monserrato festivals.
Historically, Craco was first inhabited by the Greeks who named the town "Montedoro" and later "GRACHIUM". The first university and the castle tower were built in the year 1276. It was later conquered by Italians followed by the French. The population of the town grew significantly over the years, but it eventually declined when its inhabitants began relocating to North America between 1892 and 1922.
Though uninhabited, Craco remains a stunning place full of mystery–a must-see for any visitor of Italy.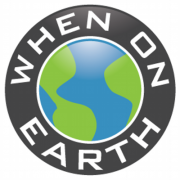 WOE Media
When On Earth Magazine is for people who love travel. We provide informative travel guides, tips, ideas and advice regarding places to see, things to do, what to taste, and much more for world travelers seeking their next dream vacation destination.