Get Ready to Jump in Estonia's Rummu Underwater Prison
Rummu is a small borough located in northern Estonia right in the municipality of Vasalemma Parish, Harju County. Despite being small, Rummu has been hiding a huge secret that travelers, especially the wreck scuba divers, will love — the Rummu underwater prison.
The Rummu underwater prison was known to be a part of a Soviet prison way back in 1938, known as Murru Prison. Moreover, there's a limestone quarry nearby where the prisoners were forced to mine in by the Russian troops.
After Estonia's freedom from the Soviet Union in 1991 and the demand for mining dropped, the quarry was abandoned. The draining of water was stopped and this had caused the quarry to be filled with natural water which later made it known as the "blue lagoon".
The abandoned quarry was flooded. Machinery and equipment used for mining sunk; as well as the buildings and hangars that belonged to Murru prison. The perimeter of the prison decreased to exclude the "blue lagoon". The prison's closed down portion soon became invisible — unless you go underwater.
When you dive in the Rummu underwater prison the first thing that you could encounter is a fence with an algae-covered razor wire lying just right behind it. As you go through, a tall bricked wall must be crossed in order to get to the actual prison.
The visibility isn't that clear, but if you would peep through the initial dark doorway, several windows that serve as exits would be visible. Dive into some of the rooms and you'll see random things like rusted furniture, rusty nails, machine parts, and tools.
Scuba diving is a sure treat for the tourists who find excitement in exploring underwater wrecks. Be sure to have some historical knowledge about the Rummu underwater prison before getting all pumped up to dive-in to make your underwater exploration a lot more interesting.
Keep in mind that the Rummu underwater prison is unofficial and unguarded swimming and diving spot in Estonia which means it's available 24 hours and is free of charge. But even though it's free, it's best to invest in a tourist guide to make your visit safer and more enjoyable. Now you can simply search online and be able to acquire authentic information on the best tourist guides available in Estonia.
So what happened to the dry portion of Murru prison? In 2012, Murru prison shut down and its prisoners had to move out. After a month, the jailhouse with over twenty buildings, known to house over 7000 convicted criminals, opened its gates again and became for sale.
The water is clearer in the autumn so better visit the Rummu underwater prison during this season. If you're into ice diving, you can also visit this site during winter.
Scuba diving can be a lot of fun with added attractions like the Rummu underwater prison. However, make sure that you swim under the guidance and take care of all the necessary precautions to ensure your safety. A tourist guide will give you all the details.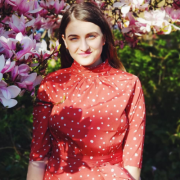 Kailey Wright
Kailey is a travel writer currently based in New York, but mostly on the move. She loves sharing interesting stories from her experiences with the local culture, food and adventure activities through her writing. When she is not eating french fries and sipping wine, you can find her traveling to different areas, capturing new stories, teaching yoga, or working on her helicopter license.