Mozambique's Bazaruto Archipelago: The Pearl of the Indian Ocean
In Mozambique, there's a group of islands that is one of the most beautiful destinations on the African continent. Coral reefs surround the area together with the large population of dugongs and Nile crocodiles. You can also see flamingos walking around, eagles soaring high and a variety of other exotic animals while standing on any of the sandy beaches of the Bazaruto Archipelago – the Pearl of the Indian Ocean.
Bazaruto archipelago consists of five idyllic islands: Bazaruto, Benguerra, Magaruque, Santa Carolina and Bangue. The area is protected as a conservation area and national park for its coral reefs, home of the over 2000 species of fish, whales and dolphins, which makes it the only official marine reserve in the country. The five types of turtles that swim through the waters of the Indian Ocean are also found here. With all these marine creatures found around the islands, there's no doubt that this archipelago is a diver's paradise.
The deserted sandy beaches of Bazaruto archipelago surrounded by turquoise waters is perfect for those who want to relax in peace, without the overwhelming crowds. The group of islands is isolated from the mainland thousands of years ago which helped the archipelago preserve its natural beauty.
Bazaruto Island
The sandy Bazaruto island is the largest island in the archipelago. It is located approximately 80 kilometers southeast of the mouth of the Save River, Mozambique.
Benguerra Island
Benguerra island is the second largest island in the Bazaruto Archipelago. It is approximately 55 square kilometers and lies 14km offshore. This is the must-visit site for those who like unspoiled white beaches, diving and fishing sites.
Magaruque Island
The third largest, Magaruque island is 1.6 kilometers long and 1.4 kilometers wide. This area boasts 2000 species of fish which includes Marlin and Sailfish.
Santa Carolina Island
Santa Carolina is known as Paradise Island which is located at the mouth of the Limpopo River in Mozambique.
Bangue Island
Bangue island is located 7 km from the town of Mazarete in Inhambane, Mozambique.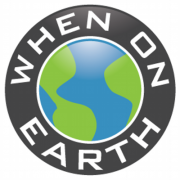 WOE Media
When On Earth Magazine is for people who love travel. We provide informative travel guides, tips, ideas and advice regarding places to see, things to do, what to taste, and much more for world travelers seeking their next dream vacation destination.