The Majestic White Cliffs of Dover
One of England's most spectacular natural landmarks is the iconic White Cliffs of Dover. Forming part of the English coastline facing towards continental Europe, the white line of cliffs played an important role in guarding Britain from invaders through the centuries, and thus became a symbol of hope and freedom for the country. The cliffs spread eastward and westward coming from the town of Dover in Kent.
Rising 350 meters high, the cliff face is composed primarily of soft, fine-grained chalk along with coccoliths (skeletal parts of planktons made of calcium carbonate) and black flint. Formed in the Ice Age by the Strait of Dover, the cliffs wear off year after year, with an average annual rate of 1 centimetre (0.39 in). However, in some instances, larger sections may fall, such as the case in 2012, when a huge area of the rock face collapsed under freezing conditions.
Because of the incident, sightseers are no longer allowed to venture near the cliff edges. Nonetheless, visitors may still enjoy breathtaking views of the English channel and the French coast in safer distances. Tour operators abound in the area, offering themed tours ranging from the history of the White Cliffs to wildlife excursions across the chalk grassland.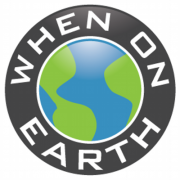 WOE Media
When On Earth Magazine is for people who love travel. We provide informative travel guides, tips, ideas and advice regarding places to see, things to do, what to taste, and much more for world travelers seeking their next dream vacation destination.