The Magnificent Lena Pillars in Russia
In Russia, there are wonderfully-sculpted prehistoric rock columns that stand like barriers of an unknown world. Lena Pillars, or Lenskie Stolby in Russian, are towers of over 150-300 meters high occupying the 80-kilometer stretch along the right bank of the river of Lena Pillars National Park. It covers over 1.27 million hectares of forest land and it isn't a joke to be here since you're about to see a certified UNESCO site while discovering history.
The Lena Pillars are products of nature's extreme temperatures. The climate in the area wherein the winters are extremely cold and the summers are extremely hot helped in the creation of these magnificent limestone outcrops. Moreover, expect to see more karst phenomena in the park area such as sinkholes, dry riverbeds and valleys, and karst lakes. The tectonic movement that happened 400,000 years ago created a deep gap in the Lena river basin, elevated the area for 200 meters, and created unique rock formations just like what you see as Lena Pillars today.
Right in the base of the pillars are the primary rock deposits from the Lower to Lower Middle Cambrian period which preserved fossils of marine life such as sponges, mollusks, shells, and trilobites. There are also fossils of primitive fauna such as mammoth, bison, reindeers, moose, woolly rhinoceros and Lena horses found in the site and along Buotama, Kurana, and Labyja rivers.
Other than traces of marine life and prehistoric mammals, stone tools that were present since the Late Paleolith and Neolithic period can also be found here. These tools are evidences that the site had been inhabited before and these people lived by hunting and fishing.
The Lena Pillars Nature Park currently has a total flora count of 464 species, 276 genera and 81 families of tracheophytes and a total fauna count of 42 species of mammals and 99 kinds of breeding birds.
If you want to see the pillars in person, you can drive, ride a bus, or take a boat to the town of Povrovsk, where the central office of the Lena Pillars Nature Park is located. From there, you can transfer by a rafting tour to the Lena river where you can observe the petroglyphs drawn on the rock pillars. You can also trek around the Labyja Mouth to see the beautiful karst formations and do walking tours on the park's sand dunes or tukkulans.
Take note that the Lena Pillars are located at about 140-200 kilometers southwest of the city of Yakutsk that is known as the world's most coldest city, so better be equipped well before going.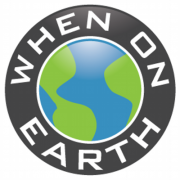 WOE Media
When On Earth Magazine is for people who love travel. We provide informative travel guides, tips, ideas and advice regarding places to see, things to do, what to taste, and much more for world travelers seeking their next dream vacation destination.