Abandoned Macassar Beach Pavilion of Cape Town, South Africa
The Macassar Beach is not the usual kind of beach that's hip and happening. Instead, it's a place that has an eerie sense of the past looming over it.
At its heart is an abandoned beach resort which was once the vibrant hub of the beach. Built in 1991, the Macassar Beach Pavilion once welcomed a large number of lively Cape Town vacationers during summertime. There was a variety of take-out counters and kiosks as well as changing rooms, shower rooms, and toilets for the guests.
Today, however, the resort is left decaying in ruin since it went out of business on an unknown year. The sand dunes have overrun much of the area as if reclaiming its what was its own. Whatever's left of the beach pavilion stick out unusually from the rolling sands in faded blue paint that has chipped off over time. The prominent gazebo, waterslides, and swimming pools cast strange shadows, which fascinate photographers who are among the only few visitors drawn to the area nowadays.
This ghost town of a beach can be accessed through a 30 minute drive from Cape Town, in the Western Cape.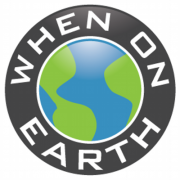 WOE Media
When On Earth Magazine is for people who love travel. We provide informative travel guides, tips, ideas and advice regarding places to see, things to do, what to taste, and much more for world travelers seeking their next dream vacation destination.