Live in Your Own Inflatable Bubble with the BubbleTree
Sometimes you wonder how it feels like sitting, staring at the clouds, thinking about nothing and sleeping without a care. Now you've got your own excuse to live in your own little bubble (pun intended) with the Bubble Tree.
The Bubble Tree isn't something that you'd compare to an ordinary tent because the whole thing is inflatable. It's available in 4 different versions: the completely transparent CristalBubble, the private BubbleRoom, the full-suite BubbleLodge, and the tree-mounted BubbleDrop. They can all be decked with chairs, beds, tables, media appliances and lighting.  You can either buy or rent the Bubble Tree.
The designer, Pierre Stephane Dumas, created the BubbleTree to provide people a comfortable accommodation surrounded by nature's beauty using minimum materials and energy. And for sure, it'll require you little energy to completely immerse yourself with nature in this serene shelter.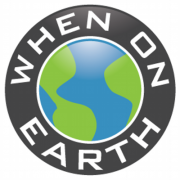 WOE Media
When On Earth Magazine is for people who love travel. We provide informative travel guides, tips, ideas and advice regarding places to see, things to do, what to taste, and much more for world travelers seeking their next dream vacation destination.