When your wilderness adventure comes to its apex, as characterized by your unwitting approach towards a mother Grizzly Bear and her cub, the last thing you want to have on your hands is a nice bout of diarrhea. The best way to avoid diarrhea and a host of other illnesses caused by drinking dirty water is to have a good portable water purifier on your hands.
When buying a water purifier online, you want one that is going to be third-world approved, and the Lifestraw portable water purifier is exactly that. Designed by Swiss-based Vestergaard Frandsen, the Lifestraw was initially invented for the purpose of giving greater access to clean water for people in developing countries.
Today, LifeStraw is available to everyone and has become a popular gadget amongst outdoor adventurers because of its efficacy in removing bacteria and parasites responsible for causing common diarrhoeal diseases. LifeStraw requires no electrical power or spare parts and can be carried around for easy access to safe and clean water.
LifeStraw Features:
Removes a minimum of 99.9999% of waterborne bacteria and protozoan
Lifestraw Filters up to 1,000 liters (264 gallons) of water
Removes 99.9% of waterborne protozoan parasites (>LOG 3 reduction)
Extremely light: weighs only 2 ounces!
Contains no chemicals (and is BPA-free), uses no batteries, has no moving parts
Comes with lanyard, and a cap for the mouth piece and end piece
Easy to clean
Shelf life of 5 years
Reduces water cloudiness by removing particles of approximately 0.2 microns.
Will remove the following organisms:
Escherichia coli,
Campylobacter,
Vibrio cholerae,
Pseudomonas aeruginosa,
Shigella
Salmonella
Giardia lamblia ("Beaver Fever")
Cryptosporidium Parvum
Entamoeba histolytica.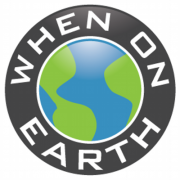 WOE Media
When On Earth Magazine is for people who love travel. We provide informative travel guides, tips, ideas and advice regarding places to see, things to do, what to taste, and much more for world travelers seeking their next dream vacation destination.