Laze Around The Isolated Beaches of Dhermi, Albania
In a not-so popular and rather mysterious Albania, a line of coastline villages, also called the Albanian Riviera, possesses isolated sand and pebble beaches with pristine and crystal clear waters. Dhermi is a local fave and a must-see for travelers who're looking for a valuable spot with an expensive-looking scenery.
Dhermi is located at the Himare municipality, Vlore. The place is convenient for it's easy to get there by bus and a selection of affordable hotels and restaurants are all right there near the beach. Moreover, the distances aren't that far so you can just simply go around the village by foot. There are walking trails available to other secluded beaches like the Drymades and Perivoli so if you've found one, you can have the beach all for yourself.
Nightlife options and water sports are limited so this place is perfect for the total beach bums.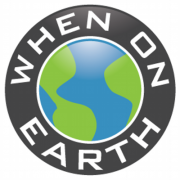 WOE Media
When On Earth Magazine is for people who love travel. We provide informative travel guides, tips, ideas and advice regarding places to see, things to do, what to taste, and much more for world travelers seeking their next dream vacation destination.