Lake Chargoggagoggmanchauggagoggchau- bunagungamaugg
Like the typo you never had is Lake Chargoggagoggmanchauggagoggchau- bunagungamaugg, also known as Lake Chaubunagungamaugg for short, and Webster Lake for even shorter. However most people, especially locals of native New England where the lake elegantly lies, prefers to use the longer name just for the quirky fun of it. Amusingly, Lake Chargoggagoggmanchauggagoggchaubunagungamaugg has more g's (15) than its average feet of depth (13).
Located near the Connecticut border in Webster, Massachusetts, USA, the lake itself covers a surface area of 1,442 acres (5.84 km2) and is a popular vacation spot in New England, mostly because of its strange name. The lake received its name when the English colonizers arrived in the region. Before the name was just "Chaubunagungamaugg," meaning "fishing place at the boundary." But when the English started to use the lake for fishing and hanging out, it lengthened to "Chargoggagoggmanchauggagoggchaubunagungamaugg," meaning "English knifemen and Nipmuck Indians at the boundary or neutral fishing place." It officially became the third longest single word place name in the world, and number one in the United States.
Efforts have risen to shorten the name in the 1950′s, however in protest poet Bertha A. Joslin wrote in fierce resistance:
"'Touch not a g!' No impious hand
Shall wrest one from that noble name
Fifteen in all their glory stand
And ever shall the same.
For never shall that number down,
Tho Gogg and Magogg shout and thunder;
Chargoggagoggmanchauggagoggchaubunagungamaugg's renown
Shall blaze, the beacon of the town,
While nations gaze and wonder."
And thus the glory of Lake Chargoggagoggmanchauggagoggchaubunagungamaugg's name prevailed.
A the pride of New England still stands, may no g's or letters or syllables ever fall off from this legendary lake indeed.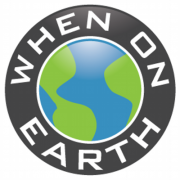 WOE Media
When On Earth Magazine is for people who love travel. We provide informative travel guides, tips, ideas and advice regarding places to see, things to do, what to taste, and much more for world travelers seeking their next dream vacation destination.