La Bufadora in Mexico: The Second Largest Marine Geyser in The World
Watch the water explode from La Bufadora or also known as "The Blowhole", a marine geyser or blowhole located at the end of the Punta Banda Peninsula in Baja California, Mexico; just 17 miles south of Ensenada. It is actually one of the largest blowholes in the world for it shoots water up to 30 meters or 100 ft above sea level.
Legend says that a baby whale which came from hundreds of migrating whales got separated and got stuck in the coastline's rocks. It asked for help by launching large jets of water but unfortunately, it turned into stone. Sad story but in reality, a blowhole or a geyser is created as a result of trapped air exploding from a sea cave. This explosion doesn't only launch a high water spout but also a thunderous noise.
Other than the blowhole itself, you can even see some whales and seagulls from the distance, souvenir shops, churro stalls and the fantastic ocean view. Watching the La Bufadora will get you drenched so be sure to bring extra clothes.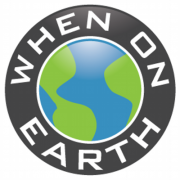 WOE Media
When On Earth Magazine is for people who love travel. We provide informative travel guides, tips, ideas and advice regarding places to see, things to do, what to taste, and much more for world travelers seeking their next dream vacation destination.