Huacachina – Peru's Secluded Oasis Village
Located in Peru's Ica Province, near the city of Ica, Huacachina is a small village (population 115) built around a small natural lake on the edge of the Atacama Desert. Historically, the town served as a resort for locals of Ica, but with the growth of the information age, this hidden gem became harder to hide. Today, more visitors are flocking to this destination to catch breathtaking views of the desert sunset from the rims of nearby sand dunes and to get their adrenaline flowing with sandboarding and dune buggy rides.
And yes, you can swim in the oasis lagoon. Just don't jump in yelling, "water, water, I see water, we're going to make it!"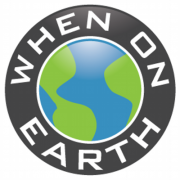 WOE Media
When On Earth Magazine is for people who love travel. We provide informative travel guides, tips, ideas and advice regarding places to see, things to do, what to taste, and much more for world travelers seeking their next dream vacation destination.