Hövding: the Invisible Bike Helmet
Aren't you glad the Swedes are smart and have an amazing fashion sense at the same time?
Here's one of their latest innovations: Hövding, the "invisible" bike helmet for modern bikers. It's basically a collar wrapped around your neck containing an airbag that automatically inflates around your head in the event of an accident. Not only is it one of the safest bike helmets in the market, it's also the most stylish, easily blending in your outfit with its changeable skin. And unlike ordinary bike helmets, it can be conveniently folded and tucked into any small bag or pocket when not in use.
Hövding provides the best shock absorption over all the other bike helmets in the market today. Using in-built sensors that can be switched on to monitor movements, Hövding can detect any changes in the speed or angle of the cyclist. In the event of shock or threatening movement patterns, Hövding triggers an airbag which takes only 0.1 second to fully inflate around the head. In a 2012 study conducted by a Swedish insurance company, tests showed that Hövding provides three times better shock absorption than 13 of the most common bike helmets in the market.
Behind this amazing technology are seven years of extensive research and development and two ambitious girls who probably found the common, bulky bike helmet a tad too kitsch. Hear their story by watching the three-minute documentary above!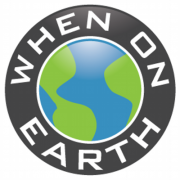 WOE Media
When On Earth Magazine is for people who love travel. We provide informative travel guides, tips, ideas and advice regarding places to see, things to do, what to taste, and much more for world travelers seeking their next dream vacation destination.