Visit the haunted Hotel del Salto
Opened in 1928 to wealthy travelers visiting the falls, the once luxurious Hotel del Salto now stands abandoned 30 km southwest of Bogotá, Colombia. It stands at the edge of a cliff, just opposite the Tequendama Falls is to the day a breathtaking sight.
The area was always a popular tourist destination for its majestic 157 metres (515 feet) of cascading water and the surrounding nature, but the hotel lost its patronage as the Bogotá river got contaminated and lost its tourist appeal. Ultimately it was closed in the 90′s falling into a state of disrepair.
This decrepit spot eventually became a popular suicide spot, fuelling the lore that the hotel is haunted. Originally it was believed that the hotel was haunted by the ghosts from the old days – when bar fights on the second story balcony would end up with an unlucky patron flying into the abyss below.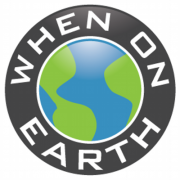 WOE Media
When On Earth Magazine is for people who love travel. We provide informative travel guides, tips, ideas and advice regarding places to see, things to do, what to taste, and much more for world travelers seeking their next dream vacation destination.